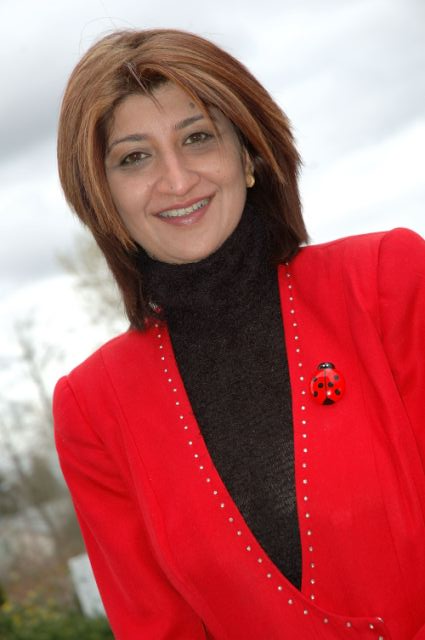 Kaniz Dhirani is the founder, President and CEO of Ladybug Driving School. She was born in an entrepreneur family in Tanzania, East Africa. Her role model was her late father, who was a self made successful business man and a great business coach. She was educated at a convent school in Dar-es-Salaam. She moved to Canada in the early 80s. She has accomplished many goals including raising 3 wonderful children as a single mother. In addition, she had a career in counseling, and owned several businesses in Vancouver BC.
Since the beginning of Ladybug Driving School her primary responsibilities has been to set the vision and direction of the company. Kaniz is actively involved with the community and has supported various non profit organization including MADD Greater Vancouver Chapter.
From the time she was a little girl all she dreamed of was having a happy family and a being a successful business woman! To make a difference is her drive.
She visioned of a Driving School with a difference in 2003 And has followed her dream since. Ladybug Driving School has helped many Ladybugs fly…..
Kaniz is constantly developing and refining new idea's for her company, students, friends and family. Living in British Columbia, Canada, she enjoys traveling, gardening, entertaining and most of all her children and grandchildren.